ESTEE LAUDER Hellas "Modern Muse"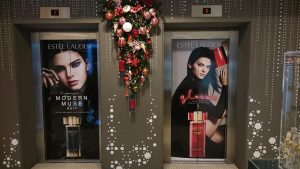 The need
On the occasion of launching their new collection of perfumes, Modern Muse Le Rouge Gloss and Nuit, Estée Lauder Hellas teamed with E²Aroma. The goal was to advertise and communicate the new collection of perfumes in an innovative way, to the customers of ATTICA department stores in Athens, during the Christmas holiday season of 2016.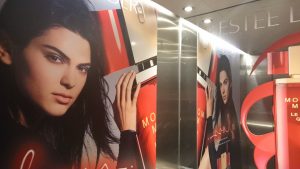 Design & Implementation
Estée Lauder Hellas dressed the doors and interior of the elevators with stylish promo printings, while E²Aroma installed specially designed diffusion devices (not visible to passengers), equipped with a wireless "Try-me" button, which flooded the elevator cabins with the aromas of the new collection of perfumes.