VOLVO Car Hellas
The Need
Volvo, having as its core marketing and communications concept the moto "A New Beginning", contacted E²Aroma for the design of a scent identity, in order to highlight the brand's new character: a premium brand associated with confidence that is derived from values such as quality, safety and reliability.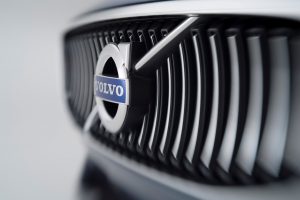 The Design
According to VOLVO Car Hellas, the new scent identity had to bring to mind the freshness and coolness of nature, with hints of Scandinavian flora, especially birch and pine. With these parameters in mind, the E²Aroma perfumers' team got the job done and designed the new, exclusive VOLVO's scent identity.
Implementation
Diffusion devices were installed by E²Aroma's technical department to all Volvo Car Hellas showrooms, creating a mood of relaxation and an aura of hospitality, while helping to ensure that every visit there became a rewarding, multi-sensory experience.