PUBLIC Stores​
The Need
46 Public stores in Greece and another 3 in Cyprus make up the largest Greek retail chain of technology products, entertainment and books. In the context of novelty, modernity and offering a series of unique experiences to its clients, Public Stores contacted E²Aroma for the design of a tailor-made and exclusive Public Stores Scent Identity.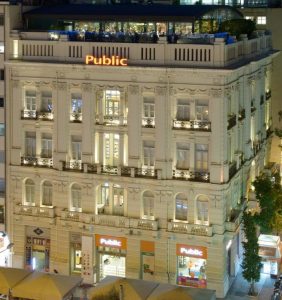 Design & Implementation
E²Aroma, after studying the Public marketing concept and needs, designed the exclusive "Public Stores" scent identity, which is diffused in all the chain's stores, adding an extra dimension to the rich multi-sensory experience of consumers and visitors.
… and more
Following the successful implementation of the Public Stores scent identity, E²Aroma was entrusted with the design and implementation of a "Christmas" and a "Summer" scents, which are seasonally diffused in all the chain's stores in both Greece and Cyprus.